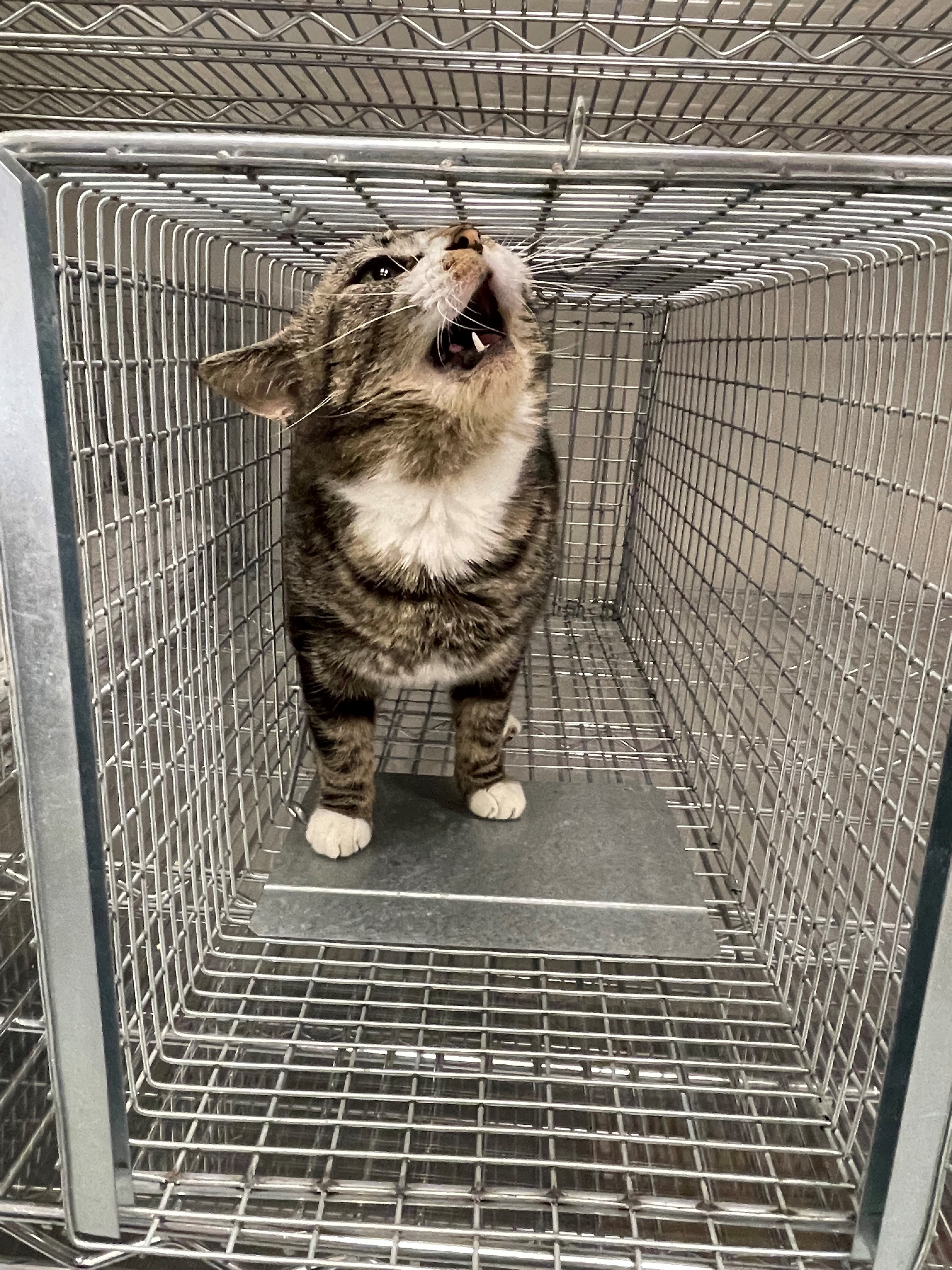 What is TNR?
Trap/Neuter/Return is a humane method to reduce the free-roaming (feral and stray) cat population in our communities. Cats who live outside with no known owner are humanely trapped; brought to a veterinary clinic to be spayed/neutered and vaccinated; and then returned to the outside location where they were trapped to live out the rest of their natural lives, kitten-free! TNR is appropriate for both feral (wild) cats; and stray (tame) cats.
The League is committed to making trap/neuter/return (TNR) accessible to Clermont County residents and the community cats they care for.
Why is TNR Important?
The League takes in about 1,200 cats in need of shelter each year, and most of those are stray cats and kittens. We receive roughly 3 times more requests for sheltering assistance for cats than we have space in our shelter. TNR is critical for reducing the cat population and stopping the cycle of kittens that are overwhelming our local animal shelters. There simply isn't enough space in shelters for all the cats needing care - and TNR is a humane and safe way to control the population. It's also the ONLY option for feral (wild) cats, who are not socialized to humans and cannot safely live in shelters or homes.
I Feed Cats/Have a Neighbor Who Feeds Cats - How Do I Get Started?
The great news - thanks to the generous funding from the Joanie Bernard Foundation and the Dorothy B. Francis Charitable Foundation, TNR is free for area residents! The funding provides spay/neuter surgeries, vaccines, and an eartip at no cost to area residents.
If you are living in Clermont County, and there are free-roaming cats in your neighborhood, call us at 513-735-2299.
We will talk you through how to:
Get access to and how to use humane live traps (you can rent them from us with a $100 refundable cash deposit; or buy at your local feed supply or home maintenance store!)
Tips on how to trap cats (even the tricky ones!)
Schedule the cats for surgery (which take place on Tuesday mornings at 7:30am at the League)
Return the cats to their colony, and provide the level of care that you're comfortable with.

Thank you to our sponsor!
The Joanie Bernard Foundation generously supports TNR in Clermont County, subsidizing spay/neuter and vaccines for free-roaming cats. Their support will help more than 500 free-roaming cats get fixed this year!
Follow the Foundation's other campaigns at givethemten.org for information on how you can help cats in your community!